Kovalchuk might switch Russian teams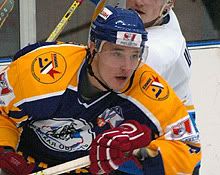 A report on the Russian web site
gazeta.ru
says that Ilya Kovalchuk is interested in playing for Avangard Omsk, if a deal with Atlanta falls through:
Ilya Kovalchuk has reported that, if he does not sign a new agreement with Atlanta, then in December he may play for Avangard Omsk. As reported in Sport-Express, Kovalchuk noted that his agreement with Khimik is active only until December 1st, and he confirmed that, if in the next few days he cannot conclude a contract with Atlanta, he will spend the entire season in Russia. "My agent is conducting negotiations with Khimik and Avangard, so that if I do not sign with the Thrashers, I will continue my career with one of those teams", added Kovalchuk.
Meanwhile, Russian Hockey Digest has translated a nice
Sport-Express interview
with Kovalchuk, conducted just before Ilya's recent trip to the United States.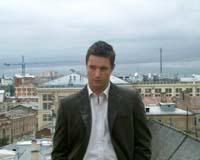 Kolvalchuk's brief "Paul Weller/early Jam" phase
Kovalchuk rumors continue hot and heavy, with
some
saying that Kovalchuk has signed with Atlanta already, while others are saying that Kovalchuk is ready to hop a plane back to Russia as early as Sunday.
UPDATE 10/8/05 1:15pm -
Worded along the same lines as the
tsn.ca
story from the evening before, there is an announcement on
canada.com
saying that Kovalchuk's deal with Atlanta is done, pending League approval.
Added 10/9/05 -
Kovalchuk is spending a couple of days in Moscow and Tver, and will return to Atlanta during the day on Monday. His first game with Atlanta will be on Wednesday against Montreal. This info is from a Soviet Sport interview, where Kovalchuk also said that he trained each day while he was in New York, and that he's fully ready to play. His final stats with Khimik this year: 11 games, 8 goals, 5 assists (13 points).