It's A Slaughter!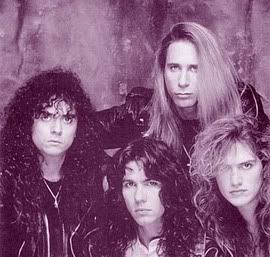 Clockwise from top: Joe Rullier, Doug Nolan, Tim Jackman, Petr Kanko
The Hartford Wolf Pack
crushed
the Manchester Monarchs earlier today in Manchester, 7-0, to knot their best-of-seven first round playoff series at two games each. Game Five will be held on Tuesday night at the Hartford Civic Center.
Colby Genoway led the scoring for Hartford with a 5-point night (2 goals, 3 assists), with Nigel Dawes scoring 2 goals and 2 assists and defenseman Marvin Degon collecting 3 assists. Brandon Dubinsky, who had
only just joined
the Wolf Pack straight out of junior hockey on Wednesday, put forth a great effort (judging by the Chicken Hawk's radio call, with Chris Holt also in the booth), notching 2 goals and 2 assists while playing on Hartford's top line alongside Dawes and Genoway.
The first fight of the night came 20 seconds after the Wolf Pack had scored to make it 2-0, as the Monarchs' Tim Jackman was possibly looking to give his team a lift just as Dave Liffiton had done for Hartford in the previous game. Instead, Craig Weller dispatched Jackman fairly easily, crossing Jackman up by switching between rights and lefts. Martin Grenier and Doug Nolan also fought, in the third period with about 7 minutes left, but by then the game had long been put away.
Martin Grenier and Konstantin Pushkarev (Heather Sperrazza/HWP photo)
Manchester has yet to win a playoff series in their 5-year history, despite having some pretty good teams. And so, despite this series being far from over, the
comically suicidal fair-weather Monarchs fans
are already calling for their coach's immediate firing and threatening not to renew their season's tickets, just like they do after every loss during the regular season.
Of course, Hartford's fans have a
far less manic internet presence
:
"Dewey (Helminen) is so fucking gay. Jake Taylor owns a Jessica Simpson CD. One day Hugh Jessiman clogged the toilet on the teams bus and had to pay 200 dollars to get it fixed. They called him 'huge specimen' in college."
If the person who wrote the above comic masterpiece isn't a perfectly suitable candidate to be the Manchester Monarchs' coach for their next game, then I don't have a clue who is.