The Monarchs Fan in its Natural Habitat
In the spirit of friendship and understanding among the hockey fans in Hartford (Ct.) and Manchester (N.H.) during the current playoff series between the two cities, I present the following composite of the Manchester Monarchs fan.


Monarchs fans are extrememly sensitive. Do not taunt them, or try to feed them cotton candy, lest they claw at you with their hideously-deformed paws.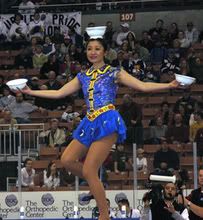 In Manchester, diversity is a way of life. Look, Merle! I bet she's not from around here!




Sometimes, Monarchs fans even forget the name of their own team. Hey, guys, look behind you: M-O-N-A-R-C-H-S




The Monarchs are lucky, in that their mascot is not a costume at all, but a real, live, local New Hampshire woman. And, best of all, guys: she's single!




Every night is "Mullet Night" in Manchester.