My Mom Threw Mine Away
"Heavy Metal Design"
I think
Ingmar Bergman Shoots...And Scores
has hit a home run with this, his own versions of various hockey cards designs (all of them featuring "Sideshow" Mike Commodore):
What do Hockey Cards look like today? Check out this Beckett search for "Jaromir Jagr" + "2005" and you'll either: a) Think they look alright, b) Think they look like crap, or c) Don't give a crap since you stopped collecting cards when you were thirteen.

I chose alternative B and decided to make a few hockey card designs of my own.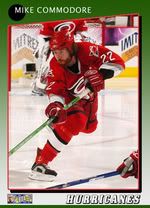 "Funky Early-Nineties Design"
"Ingmar Bergman Design"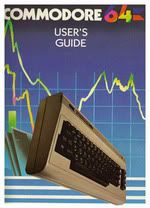 "Commodore 64 Design"
To check out the rest of the designs in all their full-sized glory, as well as read some comments from people who didn't catch the irony,
click here
.