Chris Holt Gets Traded Off Fantasy Island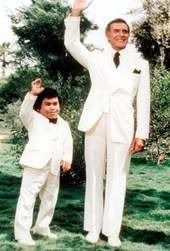 So long, Mr. Holt!
In some sort of weird Internet black hole that I found out about only because I was linked to it, Wolf Pack goalie Chris Holt is now a
member of the Nashville Predators
:
The Rangers have announced the signing of Maxim Kondratiev for 4 years at $870,000. However, the Rangers are not intending to keep him, since they believe that he is not developing quickly enough, and they already have some good defensive prospects. Instead, they are trading him to the Nashville Predators.

Nashville gets: Maxim Kondratiev (D) and Chris Holt (G)
Rangers get: Mike Morrison (G), Andrew Hutchinson (D)

This is good for the New York Rangers, needing for the moment a better 3rd-string goalie and getting the already established Mike Morrison in return for Chris Holt. Chris Holt is no longer a part of their plans, with the emergence of prospect Al Montoya in the farm team... Hutchinson will help a little to reinforce the weak Rangers defense.
At least, that's a close as I can get to figuring out what it says, since it's in French. It's from a message board for a fantasy league with some really messed-up rosters, apparently, but I can't really tell. If it is for a fantasy league, I'm surprised that Chris Holt rates high enough to be included.
Maxim Kondratiev (#31, for Lada) defending himself against
the ill-informed and annoying doubting hordes
Since we're talking about the Nashville Predators and things that I can't figure out-- does someone mind telling me exactly what the hell this is?
Is this supposed to make you feel like buying hockey tickets, or feel as if you've got a pain in your side?