It's All Your Fault Mom Left Us
I gotta credit
Blueshirt Bulletin
with the Scoop of the Century here-- Jaromir Jagr is acting in a schlocky Czech television show!
From
Ice hockey megastar Jagr makes "acting debut" in Czech Televsion serial
:
Jaromir Jagr, perhaps the most successful Czech ice hockey player of all time, has just taken a break from training ahead of the new season to try his hand in a new profession: acting.
Jagr is appearing in a show called "Posledni Sezona" ("Final Season"), which, from what I can figure out based on the show's
photo gallery
, is somewhat based around a fictional hockey team where every player looks to be about 40 years old.
Here are some of the show's highlights: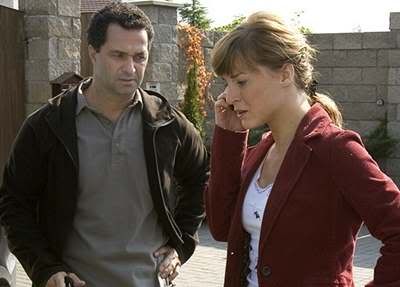 No, we're not friggin' Starsky and Hutch! It just looks that way!



Coach, that big ol' beak of yours would make the perfect template for the curve in Jagr's stick blades!



Don't kiss her, Tomáš! She's a man! For chrissakes, haven't you seen 'The Crying Game'?



Sorry, Miss-- my bad... (holy shit, these women are scary!)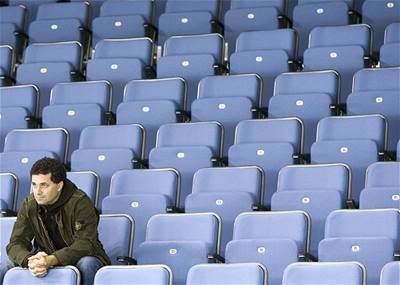 Just my luck-- Grampa dies, and I'm the one he gives his Devils season tickets to



I have a rule against giving autographs to players, but I've seen you play, so I guess you don't count
With any luck, the show will be appearing on DVD in North America soon, so that everyone can rent one from Blockbuster and break it.