Malkin: The Day After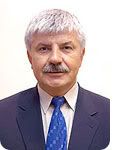 Gennady Velichkin, Metallurg GM, in Soviet Sport:
"After we had all passed through (airport security), Malkin disappeared. He does not answer his phone. The players saw Evgeni change the SIM card in his cell phone. One of the players recalls that Malkin was joined by an unknown person, and they left together.
"Why does everyone only mention pressure coming from the side of the team? We never talked face-to-face with Malkin about a new contract. Never! All of the negotiations were conducted exclusively in the presence of his mom, dad, and his agent. No handcuffs were put on anyone, and the Iron Curtain did not begin to fall on anyone."
Gennady Velichkin in Reuters:
"(In the U.S.) they all like to talk about democracy, the American way and then they shamelessly steal our best players. This is pure sports terrorism. Don't forget, Malkin is a young kid, he is still very naive and it was easy for them to get into his head all that stuff about the American dream and how great the NHL is.
"The Pittsburgh owners are trying hard to sell the club, and the price would be totally different if they had Malkin. But you can't just take our best players and expect to get away with it. We've put so much effort, resources and money into Malkin's development as a player. He was our diamond, our prize possession. He had a contract with us, we were building the whole team around him and now he is gone."
Gennadi Ushakov, Malkin's current Russian agent, in Sport Express:
"I found out when Gennady Velichkin rang me from Finland. I attempted to call Evgeni, but he did not answer his phone.
"He gave no hints, not even a similar thought, that he would do this. Otherwise, why sign a new contract with Magnitogorsk?
"I hope within the next few days that Evgeni will make contact with me. It doesn't seem worthwhile to call Pittsburgh. Even I do not know where to search for Malkin."
Sergei Isakov, Malkin's former Russian agent, in Sport Express:
"Early Saturday morning, around one o'clock, it was related to me that Malkin had told Dimitry Goryachkin (head of International Management Group in Russia) and Gennadi Ushakov, 'When I arrive in Finland tomorrow, I will run away.'
"Ushakov says that he didn't know, because it's convenient, but he was a direct participant in Malkin's flight. Ushakov will make excuses and claim otherwise, but we are all clear-headed people, and we can hardly imagine that Ushakov, being Malkin's agent, knew nothing of the flight.
"I had said that it wasn't necessary for Malkin to sign a new contract with Magnitogorsk, and then afterwards it was a big mistake. Ushakov's position in this situation is incomprehesible to me. Why didn't he protect his player when Metallurg's management began to pressure him? Why make your client sign a contract when he did not want to play in Magnitogorsk? I don't understand this."
Rene Fasel, head of the IIHF, in Sport Express:
"Over the last year, we had an understanding with the NHL about the mutual respect for contracts. By the way, the Russian Hockey Federation showed they could follow their own example, when they forbid Yashin to play in Russia when he had an acting contract with an NHL club.
"Of course, the judges already know of the loopholes in the Russian labor laws, so now it isn't possible to forbid a player to leave for another country."
Yevgeny Zimin, coach, in Sport Express:
"It shouldn't be suprising that Malkin ran out. A lot of Russia's problems with its players are because the clubs' leaders sign young players to contracts for 5 and 6 years, thus enslaving the player. This, at its core, is improper; general practice shows that contracts should not be for more than 3 or 4 years.
"However, Malkin did not conduct this in a very manly manner. He has acted dishonorably, by bringing judicial headaches upon our Federation and for the Magnitogorsk club."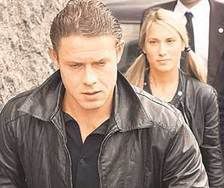 Pavel Bure, in Sport Express:
"I understand the desire of Evgeni Malkin to play in the strongest hockey league in the world, but I am very astonished by his actions. This doesn't make sense, because we live in a democratic country, where it is possible to simply go where you want, and also because he didn't have to sign the contract."
Vyacheslav Bykov, head coach of Team Russia, in Sport Express:
"Malkin's actions are incomprehensible to me. We live now in a free and democratic state, where each of us at any moment can simply leave. However, Malkin's agent said that, as he was signing the agreement, the look in Malkin's eyes was one of
melancholy
. This seemed strange, and from this I drew some conclusions."
Natalie, Evgeni Malkin's mom, in Komsomolskaya Pravda:
"Everything we know, we learned from the news. We've tried to call our son, but he doesn't answer his phone.
"The money isn't the issue. Simply, he very much wanted to play in the NHL. But the management of Metallurg played on his feelings of patriotism. He couldn't refuse. But afterwards, he told me, 'Mom, they are waiting for me (in Pittsburgh), and I already gave my promise to them!'
Vladimir (Malkin's father): "He seemed very withdrawn when he flew to Finland with the team. I had a feeling within me. I understand, but I don't support. This is a childish act, but I'll have to talk to him personally before making my mind up."
Evgeni Malkin