Bitch Magnet
This post has nothing to do with the actual band, Bitch Magnet, for
which I apologize
The
I AM Festival
took place on the Waterfront Park pier in New London this past weekend, as a great way to see some
bands
, like Rye Coalition, and also to check out a few of the local vendors who had booths set up. As I was walking around the festival, I saw that one of the vendors (a comic book store) had these funny-looking magnet sets for sale: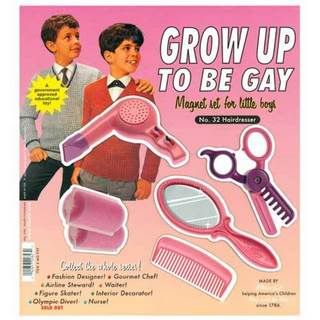 Click images to enlarge
I had to look at it twice in order to believe it. I was big on collecting
Wacky Packages
when I was a little kid, but this is on an entirely different level. The magnet sets are made by a company called
Blue Q
, so of course I had to track down their web site to find out what other kinds of ridiculous crap they make.
Like, the Moron Puzzle magnet set: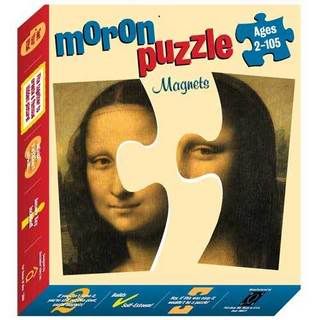 To hell with Hello Kitty; I like "Goodbye Kitty" much better: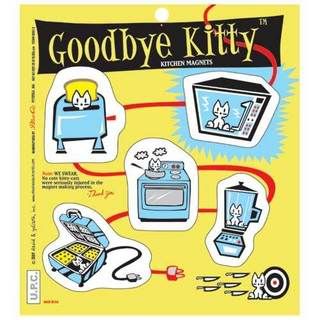 They sell other things besides magnet sets, too-- for instance, Mullet Lip Balm: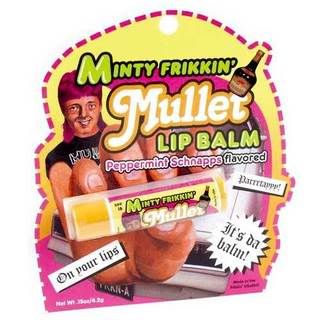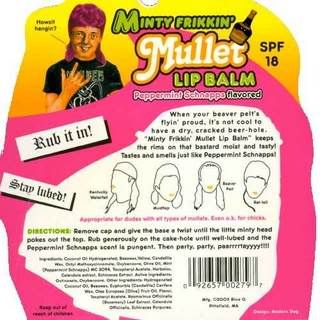 Anyone who isn't amused by these and other products, especially
Looking Good For Jesus
("Get Tight With Christ!") and
Instant Gay Accent Breath Spray
, can perhaps take comfort in the fact that Republicans are made fun of, too:

If even that fails to soothe the more sensitive consumer, then, hey-- I guess there's always gum: