Matisyahu: Action Man, Rangers Fan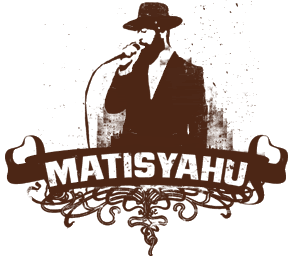 Hey, any news article that combines music and the New York Rangers, I gotta go with-- right?
From the
Forward
, "Matisyahu Plugs In", Sept. 8th '06 edition:
From under his thick beard, Jewish reggae rock star Matisyahu uttered a single word: "Crap." His New York Rangers were being kicked around the ice by Brandon from Oregon.

Matisyahu, whose real name is Matthew Miller, played fans last Tuesday in quick games of NHL 2K6, a popular Xbox 360 video game.

The Lubavitch Hasid, whose studio debut, "Youth," opened at number four on the Billboard 200 album chart, made headlines with his broad appeal to both Jews and gentiles. Until now, Matisyahu has famously rejected promotions that didn't mesh with his overtly religious songs. In the past he has turned down chances to advertise with Burger King, tour with pop star Shakira and interview with Howard Stern.



Matisyahu had no problem, though, facing off against fans in the fast-paced hockey simulation. After arriving half an hour late (he was praying Mincha), Matisyahu removed his black hat and sat down to play. Placing his hands on the Xbox controller, a mess of about a dozen triggers, buttons and analog sticks, he said sheepishly, "I need to know how to play this game."

Asked about the upcoming Christian video game, "Left Behind: Eternal Forces," Matisyahu expressed confusion. When it was explained that the game is based on the idea of players going around saving people instead of shooting them, Matisyahu responded that if it wants to be realistic, there should be shooting.

Matisyahu has acknowledged his love of hockey in the past, and in a recent interview with the Israeli newspaper Yediot Aharonot he felt it necessary to explain that the lack of ice hockey in Israel would not affect his decision to move to the Holy Land. In the meantime, he was invited to substitute for a hockey team that plays in Manhattan at Chelsea Piers. Unfortunately he had to reject the invitation because of his time spent on the road. But he told the Forward that he intends to start a traveling league and that he is bringing his roller blades along on tour.
In the interests of full disclosure: Mrs. Brushback owns a Matisyahu CD, and I can actually say that I listened to it in the car once. It was no
Ass-End Offend
, but then again, what else really is?