James Blunt popular with dead people
If the prissily-tousled James Blunt's crappy music is enough to make you gag, at least it becomes much easier to take once you're dead.
From
BBC News
:
James Blunt has joined the esteemed company of Gabriel Fauré, Wolfgang Amadeus Mozart and Robbie Williams. His heavily-wrought track, "Goodbye My Lover", is now the current favourite choice for funeral music, according to a new poll from the Bereavement Register.
Undercover
("Playing Blunt To Death") has this to add:
The top three were James Blunt's "Goodbye My Lover", Robbie Williams' "Angels" and, obtusely, the Dirty Dancing theme song "I've Had The Time Of My Life" by Jennifer Warnes and Bill Medley (presumably a sentiment shared from beyond the grave).

While other tunes were completely expected-- "Candle In The Wind", "Tears From Heaven", "Danny Boy" et al-- some suggest a healthy sense of humour from either the dearly departed or their kith and kin. The Police's "Every Breath You Take" is a little creepy at 14, Aerosmith's "I Don't Want To Miss A Thing" comes in after the horse has bolted at 15, and Bon Jovi's "I'll Sleep When I'm Dead" makes an odd lullaby at 18.

Number 19, the theme song to the movie Fame, is the most incongruous: "I Wanna Live Forever". Isn't that rubbing it in a little?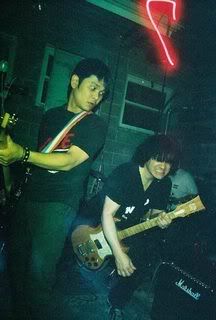 M.O.T.O.: America's Hitmakers
M.O.T.O.'s "I Shot My Load and I'm Ready For The Grave" apparently isn't reverent enough to make the list.