Things Aren't Looking Too Good
An ad for Sony Bravia, from
Ads of the World
.
I think these next two ads are kinda clever, also-- from an ad agency in Hungary, for some laundry detergent that apparently keeps your dinosaur rock t-shirts from fading (via Ads of the World):
I'm thinking that Dark Funeral would be perfect to have been included on one of the shirts, but then they just don't get the respect from the advertising community that they used to...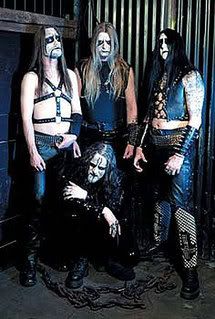 Dark Funeral (taken from Top 10 Most Ridiculous
Black Metal Pics Of All Time)
Oh well. Death to false metal!