The World Is Going To Hell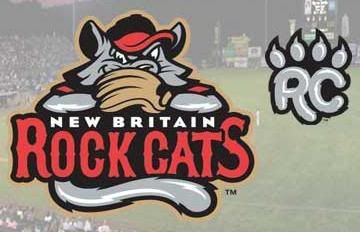 Yesterday, the New Britain Rock Cats announced that they are changing their logo for the umpteenth time, as well as introducing an entire set of spiffy new hats: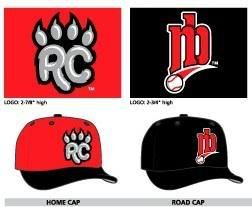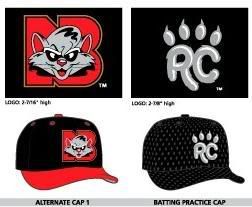 Of course, in the Rock Cats Universe, this isn't just a mere logo change, but a major event akin to stopping world hunger or inventing the Segway or something.
From the official Rock Cats
press release
:
"The Rock Cats have decided to update their existing primary logo with an adjusted design that more accurately reflects the franchise's dynamic evolution... a daunting challenge to develop a new logo that achieved a visual connection with the Rock Cats' existing identity, yet have it stand out from the many other cat-themed logos that already exist (no kidding)... while the Rock Cats' primary logo may be refreshed and changed for the better, the franchise's on-going commitment to providing their fans with affordable, fan-friendly professional entertainment, has not. Nor ever will."
Christ, all you guys did was move some shapes and colors around. Try not to make such a big deal over it.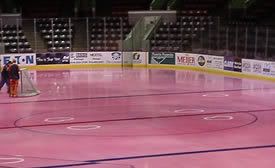 Also this week, the Bridgeport Sound Tigers
announced
that they will be the next team to go with the pink ice gimmick (that's the Kalamazoo Wings' rink, above), along with
pink player sticks
that will be auctioned off after the game, for a match-up against the Springfield Falcons this weekend at The Corruption Dome. Luckily it's not a game against the Wolf Pack or one that I'd otherwise feel like going to, because I don't think I could look at that ice (or those sticks) the whole night without feeling really stupid.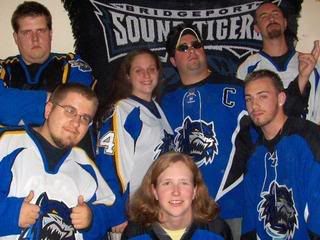 Of course, if you're talking about being really stupid in general, the Tool World Order has no such reservations.