Dog At Large
Thanks to the terminally unfunny
Colin McEnroe
, I have found a new blog to add to my Favorites list:
Joe Mathlete Explains Today's Marmaduke
, which expertly analyzes those Marmaduke cartoons that are otherwise so hard to figure out: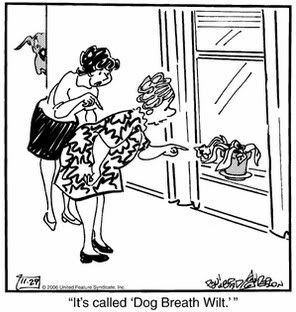 Marmaduke likes to stand by houseplants and breathe on them
until they die. His owner-lady has given this uncharacteristically
subtle destruction of her property a name.
Not to be overshadowed, of course, is one of Joe's other projects--
Joe Mathlete Draws a Nipple on Ziggy's Nose So That His Nose Looks Like A Titty
: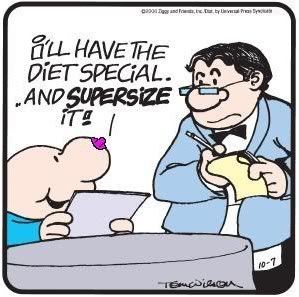 A man of many talents, apparently, of which obviously I am not.