Bow To Your Sensei
Ryan Callahan (Chris Rutsch photo)
Earlier today,
NHL.com
posted an article on the Hartford Wolf Pack's Ryan Callahan, written by Lindsay Kramer:
Few players' journeys to the pro game have straddled the electric border between stunned fan and excited prospect as much as Callahan's.

The chills extend far beyond his 32 points (22-10) that tie him for third among AHL rookies. Callahan, 21, grew up in Rochester, N.Y., about an hour east of Buffalo. His team was the Sabres, naturally, followed by the Rangers.

So when he was called up to the Rangers earlier this season, he made his pro debut with one favorite childhood team (New York) and player (Brendan Shanahan). He did so, of course, against the Sabres. In Buffalo. With about 20 friends and family members cheering him on. After leading pre-game stretching, at the insistence of Shanahan.

"It was unbelievable. To have it in an arena that I saw a couple of games in growing up was special," Callahan said. "You couldn't have written a better story for me. It keeps you level. You know where you came from. You were a fan once, too."

Now, more and more people are fans of him. Callahan, a fourth-round choice by the Rangers in 2004, potted 52 goals in Guelph last season, so he obviously knew the path to the back of the net.

The wildcard that opened Hartford assistant coach Ken Gernander's eyes was the soul of an all-around veteran's game in a youngster's body.

"I think he brings a bit of everything. Most importantly, he's a competitive and gritty kid," Gernander said. "He does it all different ways. I don't think you can be one-dimensional and be that successful. You can't pick one part of his game and shut him down. He's going to just keep coming at you."

"I think getting called up is a big confidence booster for him. He understands the process," said Hartford defenseman Daniel Girardi, a teammate of Callahan's in Guelph. "When he gets back down here, he works extra hard. That's how it goes when you're a younger player."
Noting that Dan Girardi always seems to pop up as a source whenever someone's writing about Callahan,
Pack Attack
contributes the following bit of creativity: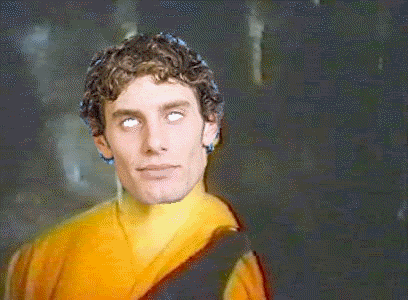 In addition, I offer The Many Sporting Sides of Ryan Callahan: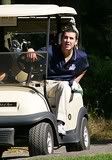 Bowling Ryan / Golfing Ryan
As Ken Gernander said, truly a multi-dimensional man for all situations.
UPDATE 1/9/07 -
Callahan and Girardi were the Wolf Pack players selected to the 2007 AHL All-Star Team, the
lineups for which
were announced earlier today.
(All photos by Chris Rutsch/HWP)