Monty's Revenge
Al Montoya vs. Portland 12/31/06
(Derek Davis/Portland Press Herald photo)
Al Montoya shut out the Portland Pirates last night in Portland,
2-0
, in a rugged game that saw all 12 players on the rink involved in a first-period brawl, including Montoya and the Portland goalie, Dov Grumet-Morris.
The pushing and shoving started at 6 minutes of the first period when, according to Pack Attack, who was at the game, "about 3 or 4 beats after the whistle, a Portland player took a whack at Montoya's catching glove while the puck was still in it." By the time the scrum was over, Grumet-Morris had skated the length of the rink to challenge Montoya, drawing only a 2-minute minor for "leaving the crease" (the same penalty that Montoya was given).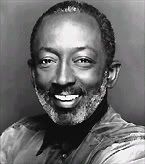 Garrett Morris
After a miserable stretch in Nov./Dec. that saw Montoya get pulled in two consecutive starts, immediately followed by two consecutive starts where he gave up 5 goals each, Montoya has now posted two shutouts in the past six days. Montoya has allowed only 3 goals over his last 4 starts, winning all four and turning aside 98 of 101 shots he has faced.
Hartford has now moved back into a 6th-place tie with Worcester, and is only a point behind 5th-place Providence. The Wolf Pack and Providence will face each other on Wednesday night in Hartford.
Here are a couple of photos from the Portland game that Pack Attack posted on
JokerTom's board
:
All 12 players squaring off at once



Montoya (29) and Grumet-Morris tussling in the corner
Also, two more photos from the Portland Press Herald:
Craig Weller tangles with Petteri Wirtanen



Montoya and Dan Girardi defending a backhander by Matt Keith
It's also fun to see that all the newbie Portland fans are now surpassing even the Monarchs fans as far as
whining and acting entitled
for the 12 bucks a game they spend on tickets...
And now for some bonus coverage of the Jonas Brothers "concert" during the intermissions of the previous night's home game against Manchester, courtesy of some screaming fan-girls who were at the game and posted a whole bunch of videos on YouTube like this one:
If you were there, you can click on the video to re-live the headache; if you weren't there, now you can suffer along with the rest of us who were.
As part of my own little stain on YouTube, I'd like to direct your attention to a new feature that I've added in the sidebar: a link to the
YouTube account
that I've set up as sort of a companion to this blog, where I'll be posting stuff like Russian hockey videos and cool stuff from a few of the bands that I like, and so forth. I'm pretty happy with all of the stuff that I've posted on it so far, so please check it out!