Let's Dress Up the Naked Truth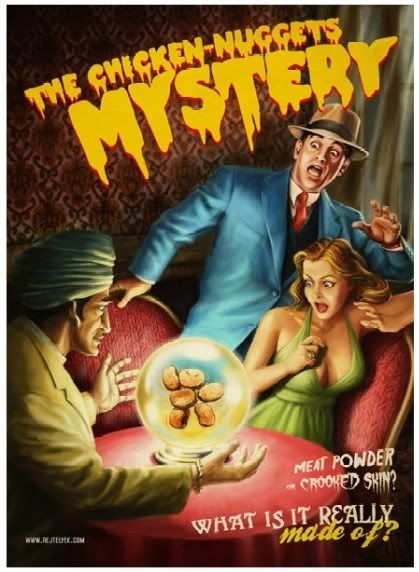 McDonald's finally comes clean (to the Europeans, at least) in this series of magazine ads created in Budapest, Hungary (source:
Ads of the World
, natch).
Each ad is meant to placed over two pages in a magazine, so that when you turn the page, the answer to the mystery is revealed ("Chicken" and "Beef", supposedly-- click the images to see the full print ads).
There was also a third ad made-- for McDonald's fries-- but I'm not sure why they even bothered; I mean, really, fries aren't all that hard to figure out.