The Flava of Cherepovets


Here's a crazed but dedicated Severstal Cherepovets fan whooping it up-- at a Dynamo Moscow home game, no less...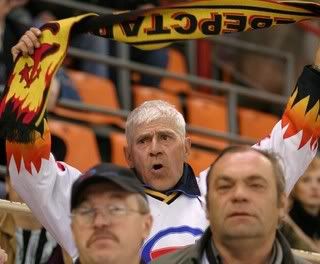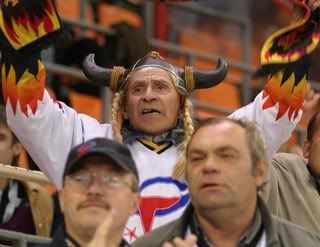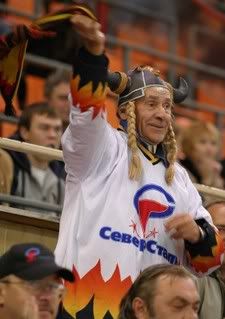 Check it out! He's rockin' the Flavor-Flav look!
As a wise philosopher (I think it was Kenny Mayne) once said, "Sport is a bridge between cultures"*, and when you have geriatric Russian hockey fans identifying with East Coast rappers, it isn't hard to see why.
*actually, I just made that up