What's a Diego Padre?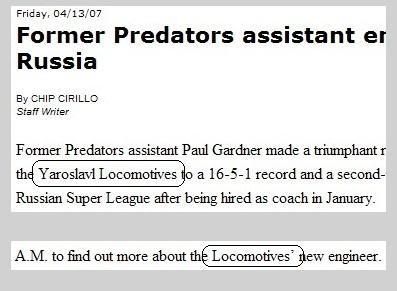 Above: an article on Paul Gardner in yesterday's
Tennessean
that twice refers to
Lokomotiv Yaroslavl
(named for the area's many railroad workers and the railway ministry that sponsors the team) as "the Yaroslavl Locomotives".
Better that than the team's name being confused with the cheesy California bar band
Lokomotiv
, I guess.