The CFL Is Even Meaner Than It Looks
Russ Jackson, QB, Ottawa Rough Riders '58-'69
The CFL's B.C. Lions, winner of the Grey Cup in 2006, are about to unveil a
season ticket ad campaign
with the following tagline:
Since the BC Lions had such amazing season in 2006, we thought it would be interesting to take a closer look at all those dedicated opposition fans who made the long trek out to BC Place only to watch their team get slaughtered.
Each separate ad goes on to show a fan from one of the seven other CFL teams, watching in general agony as the terrifying 13-5 B.C. Lions rip their team to shreds-- only, each "fan" is pictured in presumably the worst stereotypical light possible.
So I ask the good-natured people of Canada-- inventors of hockey, shitty-tasting Carling Black Label, and bacon that is round-- do the fans from each of these cities actually look like this? (Except for the fruity-looking Montreal Alouettes fan; that one seems believable to me, for whatever reason.)


Calgary Stampeders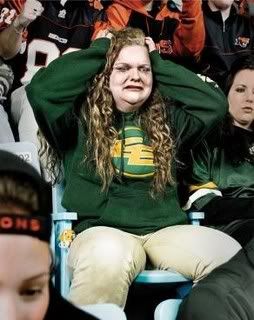 Edmonton Eskimos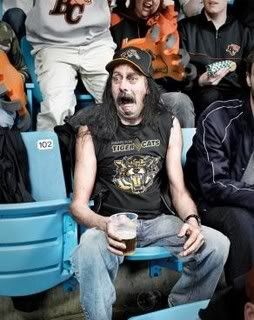 Hamilton Tiger-Cats




Montreal Alouettes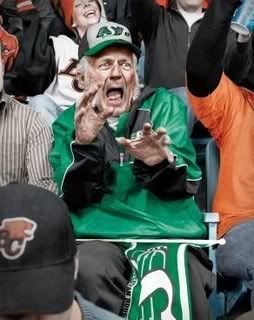 Saskatchewan Roughriders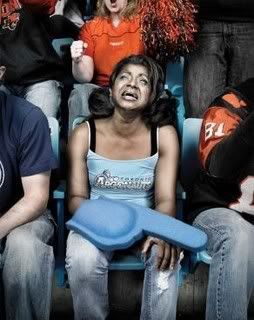 Toronto Argonauts




Winnipeg Blue Bombers
My only other question is, Hey, Winnipeg guy-- are friggin' Blue Bombers shirts (never mind pants with legs) really all that expensive where you live?