Hockeytown Fan Is Half-Baked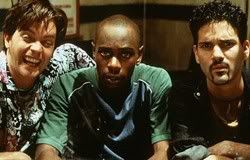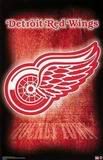 Hey, how'dya think the Red Wings are gonna do this year?
From the
Detroit Free Press
, May 10 '07:
Dearborn police declined to pursue criminal charges against Cpl. Edward Sanchez last year, even after the cop admitted to taking marijuana from criminal suspects and cooking it up in brownies.

The department's investigation began with a bizarre 911 call from Sanchez's home in Dearborn Heights. On the night of April 21, 2006, a panicky Sanchez told an emergency dispatcher he thought he and his wife were overdosing on marijuana.

I think we're dying," he said in the 5-minute tape, obtained under the Michigan Freedom of Information Act. "We made brownies and I think we're dead, I really do," Sanchez continued.

Then, he asked the score of the Red Wings game on television that night, explaining, "I just want to make sure this isn't some type of, like, hallucination that I'm having."

Dearborn Councilman Doug Thomas said, "If you're a cop and you're arresting people and you're confiscating the marijuana and keeping it yourself, that's bad. That's real bad."
Click to hear Sanchez' 911 call
(from the Detroit Free Press):
Sanchez: "It's 3-3."
911: "What channel is the game on?"
Sanchez: "Uhhh, Channel 2."
911: (pause) "It's 2-2."