Sunday, September 23, 2007
About Me
Name: Brushback
Location: Boston, United States
For the record, I have not only lost my ability to take a joke, but I can also no longer sense danger, communicate with sea animals, see through walls, transform myself into a bucket of water or block of ice, burn a batter's bat to ashes with my fastball, fly an invisible plane, nor start fires and cause seismic waves using only mind control.
One Base on an Overthrow is now up and running, so check it out...
video
audio
Not a download-- just click to play.

latest batch of brilliance
mp3 posts
blogs we like
hockey blogs with skills
.
.
Last album played:
Guided By Voices, Mag Earwhig
Feel free to click on "comments" and post a comment!
Blogs that link here (via Google Blog Search)



wolf pack/nyr-related sites
it seemed like a good idea at the time: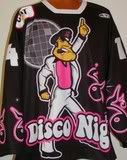 the 'ugly jersey' posts
sidearm delivery honors

My blog is worth shit.
How much is your blog worth?
link-a-dink
A few more links for good measure